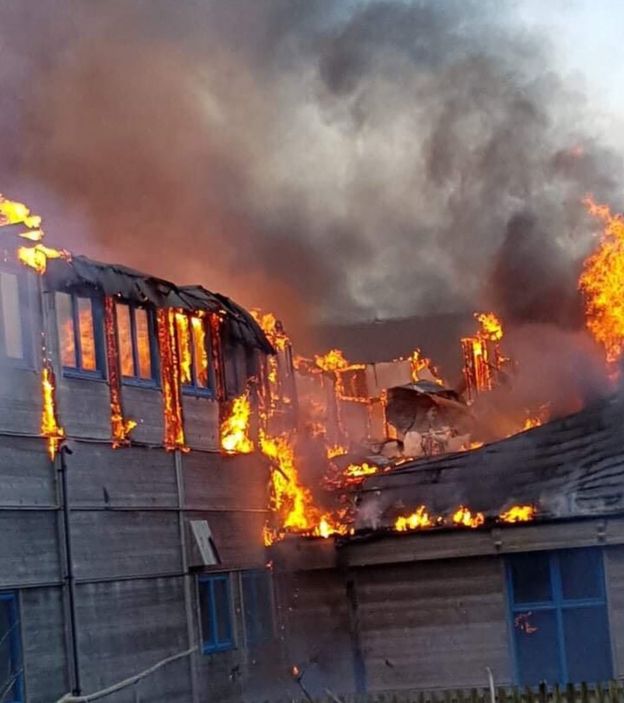 Photo with thanks to BBC site.
My current work in process, is a historical novel, set in Tudor times and located on Fair Isle in Shetland.
Yes, I'm often asked why there? But you'll have to wait until the book is published.
Fair Isle is the remotest inhabited island in the British Isles. It is famed for its Bird Observatory and for the sightings of many rare birds. The Observatory had accommodation for many visitors who loved to visit the island. Of course it is also famous for its knitting.
A week ago Fair Isle suffered the devastating loss of the Bird Observatory in a terrible fire that not only destroyed the building but many books, records and exhibits. Also the home of the wardens and their children was destroyed.
It was only constructed in 2010 and will be a huge loss to the island. It will be re-built as it was insured but many things can never be replaced. This will be a huge loss of revenue to the island I'm sure, until there is a new building. As I understand it has a small population of just 55.
One day, before too long I very much want to visit the island. I need to, to complete my novel. But it's not the easiest place to get to! Wish me luck!